SOUTHEAST TEXAS HOUSING FINANCE CORPORATION
SETH 5 Star Texas Advantage Program


This is designed to help homebuyers with the purchase of a home. The program provides a Grant and the funds can be used for the down payment and closing costs associated with purchasing a home. With this program you choose between three program options of 3%, 4%, and 5% then select the amount of assistance your need. This program can be combined with local Down Payment Assistance and Mortgage Credit Certificate (MCC) programs.
AM I ELIGIBLE?
No "first-time homebuyer requirement"
Must qualify for a mortgage loan with a participating lender
Buyers are required to complete the online SETH Homebuyer Education Class
Home must be located in program area with maximum sales price of $250,000
Buyers annual income not to exceed the limits based upon home location (currently $76,590 except Brazoria county which is $87,170)
ASSISTANCE:
Assistance is provided in the form of a gift. The maximum amount of assistance is 5% of the loan amount. There is no repayment expected for the Grant received.
HOMEBUYER EDUCATION:
All buyers using the SETH program are required to complete a online homebuyer education class. The class is divided into several segments and can be completed at your convenience.
The curriculum covers many topics including shopping for a home, understanding the loan process and what to expect as a new homeowner.
The cost is $100 for one person and $60 each for multiple borrowers. The class is provided in English and Spanish.
THE MORTGAGE LOAN:
Homebuyers must obtain a mortgage loan from a participating lender. All loans are 30 year term fixed rate FHA, VA, or Rural Housing Services (RHS) loans. This program does not charge a discount point and there is no federal recapture provision. Borrowers are not required to obtain a home inspection, but are encouraged to do so for their own protection.
For more info see the
SETH website.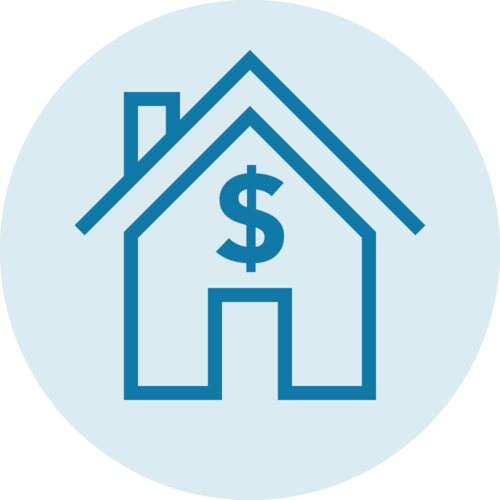 HARRIS COUNTY DOWN PAYMENT ASSISTANCE

Downpayment Assistance Program (DAP)
Building Better Communities Throughout Harris County

The Community Services Department Downpayment Assistance Program (DAP) can financially help you purchase your dream house in Harris County, if you are income eligible and a first-time homebuyer.

Harris County Downpayment Assistance Program (DAP) Guidelines:



Until further notice, the amount of Harris County's down payment assistance for new and pre-existing homes is up to $23,800.00.
Pre-existing homes must be built within the last 20 years. With the rising cost of homes in Harris County, the implementation of this change will allow more homebuyers to meet the required 39% front-end-ratio and 42% back-end-ratio. A homebuyer that needs an amount over $14,999 to meet the front and back-end-ratio will incur an increase in their affordability period from (5) years to ten (10) years.

The home you buy must be in an unincorporated area of Harris County, which includes these zip codes and service area, and cannot be located in the City of Houston, Baytown, or Pasadena, since these cities have their own programs

To begin the DAP process, all applicants must take a homebuyer certificate program in person from a HUD approved homebuyer education course provider.

To participate in this program, you must live in the new house or the pre-owned house for a minimum of five years, depending on the amount of the award

Buyer must have at least $350 or 1/2 of lenders downpayment, as required toward the purchase price to invest in the house

Buyer cannot have more than $10,000 in liquid assets, such as stocks, cash, or bonds

Buyer must have at least one credit score of 620

Buyer's debt front end ratio cannot exceed 39% and DTI cannot exceed 42% (effective August 25, 2014 )

Buyer must be credit and program approved through one of the listed participating mortgage lenders and Harris County to receive downpayment assistance

In order to qualify for downpayment assistance, you must be a first time homebuyer, or not have owned a house for three years prior to applying for assistance, and be income qualified by the chart below

Buyer is required to have a final signed household budget form their approved Homeownership Education Provider

Borrower, Co-Borrower and/or Non-Participating Spouse are required to be a U.S. Citizen or Permanent Resident Alien

The total family gross income cannot exceed the following:





Number
of family members
1
2
3
4
5
6
7
8
Max annual income*
$38,750


$44,300


$49,850


$55,350


$59,800


$64,250


$68,650


$73,100











* Your income is not totally determined from your paycheck. It is also determined by use of your checking, savings, investment, and retirement accounts at a rate of .06 percent, plus any other forms of income you might receive, such as child support, reoccurring gifts, etc.







Down Payment Assistance Programs

City of Houston Assistance Programs
Harris County Community and Economic Development Dept.
Harris County Housing Resource Center
Houston Housing Finance Corporation
Partners In Charity
The Nehemiah Program
US Department of Agriculture
Texas Department of Housing and Community Affairs
Texas Homes Programs
Texas State Affordable Housing Corporation
Texas Veterans Programs




Affordable Housing Associations

Bankrate.com
City of Houston Housing & Community Development
Freddie Mac
Mortgage Bankers Association of America
National Association of Hispanic Real Estate Professionals
The Texas Affiliation of Affordable Housing Providers
Southeast Texas Housing Finance Corporation
U.S. Department of Housing and Urban Development (HUD)
Veterans Affairs Programs